SUCCESSFUL CBD BUSINESS THROUGH MLM

Multi-level marketing (MLM) is one of the best business platform to succeed in CBD. Retailing CBD is capital intensive; and securing reliable suppliers is a big challenge. Meanwhile, MLM affords the investor the ease of getting into CBD business and make money in so short a time.
LEADS – THE SECRET TO SUCCESS
CBD Business Opportunity is afforded by CTFO – the leading supplier of quality CBDs. An MLM company, CTFO will guide you every step of your business. CTFO, you and me will work together for the growth of our business.
The success of any multi-level marketing is in promoting its products. The best way to promote it is by being a user of its products. If you know anyone who has a chronic pain, he/she can also be a prospect. CTFO has a wide range of products that are health related. Nowadays, we should care more of our health that anything else; because health is wealth.
Successful MLMlers never rely on their friends and relatives for their business success. Their circle of friends and relatives are insufficient to build this kind of business. MLMlers need lots of leads and they are not easy to come by; nor easy to find. There some companies that provide leads but some costs a lot.

"MLM Recruit On Demand" is a reliable company that provides leads for your business. It cost $15.00 to access their service. However, when you signed up to MyCTFO Business, you will get your FREE LEADS.
It costs $15.00 one-time payment to access their services. But you can get this for FREE once you signed up with CTFO CBD Business. Joining CTFO is FREE. Once you have joined, I will provide you access to your "MLM Recruit On Demand" back-office where you can start building your business. Together, we can build CTFO CBD business. Oftentimes, I give my recruits to my downlines – it could be you. But your best bet to develop your downline is through MLM Recruit On Demand which I am providing you for FREE.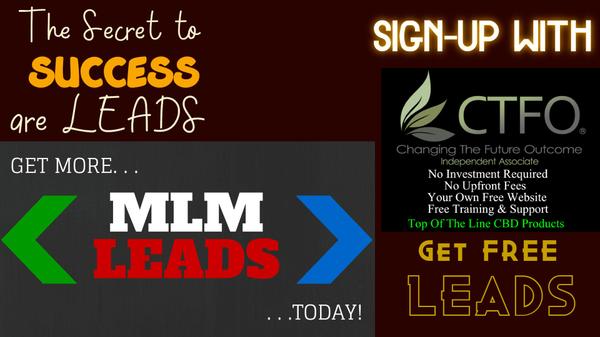 NOW IS THE TIME TO ENTER THE CBD BUSINESS OPPORTUNITY

In September of 2018, Rolling Stone posted this exclusive report about CBD. Two years later, it appears that the projection is well on its way to reality. Retailing CBD products is a challenge because it is capital intensive. But joining an MLM company such as CTFO will open this money-making opportunity to a wide range of small home-based business people.
When you signup with MyCTFO, not only do you get the FREE LEADS, we are going to grow as a team. Some downlines will be assigned to those that need them. This is a team effort. No one is left behind. As the team grows (it can be your own), profit grows too.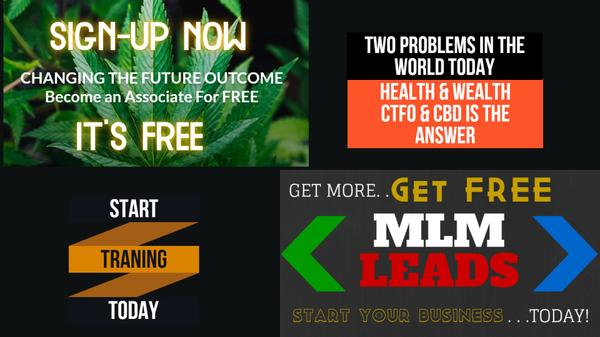 HEALTH IS WEALTH...WEALTH IS HEALTH
CTFO recognizes the fact that there are two related problems in the world today - health and wealth. CTFO has the solution...